Do you need the best furniture removals Bournemouth company? You have arrived onto the right page. With years of experience and different vans to meet the needs of every job, Revive Services are the number one choice in the town. Get your quote today by dialling 07868 121096.
Quick furniture removals in Bournemouth
As the number one furniture removals Bournemouth company, we are the solution to all of your needs. Lifting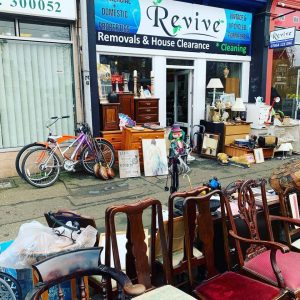 heavy and awkward furniture isn't everyone's idea of fun, and it can be dangerous if not done properly. By leaving it up to our experts, you will gain peace of mind and your back will also thank you for it!
Our Bournemouth furniture removals is great for homeowners that don't have the time to get rid of their old furniture. With our help, you will no longer be restricted and you can really get the home of your dreams. Alternatively, if you are unable to move the furniture, we offer a complete removal service so that you don't have to lift a finger.
We aren't limited to helping homeowners with our furniture removals in Bournemouth. We are available to help businesses in the town. As a small business ourselves, we know how busy life can be. From end of tenancy clearances through to getting rid of old furniture for a redesign, Revive Services does it all.  Don't procrastinate any further as we are only one phone away – 07868 121096.
Odd furniture is never a good look for a home or business. When you splash out on that matching suite of sofas or desks, the old stuff has to go somewhere. Not everyone has a van to take the old furniture to a reselling shop or the dump. Imagine having to load an old dusty wardrobe into your car. The potential for damage to your car's interiors are quite high and not to mention, the wardrobe may not even fit! All the more reason to use our furniture removals Bournemouth company.
What do we remove?
In this furniture removals Bournemouth article, we felt it is important to address the above question. Many customers often ask us it and the answer is brief and short – everything! That's right but of course a list may make you more comfortable so keep reading:
Desks of all sizes
Chairs
Wardrobes
Chest of drawers
Filing cabinets
Sofas
In addition as we are clearance specialists, the team can remove waste from your property if this is required. Please let us know when you book ahead.
Advantages of using our Bournemouth furniture removal services
A huge advantage of using a professional furniture removals Bournemouth team like Revive Services is that there will be no heavy lifting involved! No more sweating or hurting yourself in the process anymore. Our trained team will carefully take and remove every piece of furniture from your property.
Knowing how to remove furniture without damaging it or the property around is a skill that comes only with time. As you can expect, our professionals remove all furniture in a careful and considerate manner.
Getting a van that is large enough to complete your furniture removals in Bournemouth can be a tricky process. Your driving licence and insurance has to cover all areas unless you won't be able to drive said vehicle. Driving a large van can be very daunting for first timers, and it is more difficult than it first appears. With our company onboard, you can forget all of these worries and concentrate on other things.
Administration and paperwork can be a time consuming part of DIY Bournemouth furniture removals. By choosing our experts, you will avoid all of this hassle which frees you up to do other things.
More about our furniture removals Bournemouth team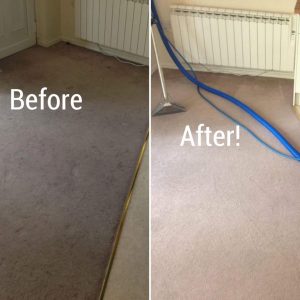 We are the first choice for furniture removals Bournemouth customers across the town. As an experienced company with passion for supplying a quality service, all of your furniture will be removed in a prompt and swift manner. Making our customers' lives that little bit smoother is what we pride ourselves on.
Once the furniture has been taken from your home or workplace by our team, you may notice how dirty these areas are which can delay you further. We are one of the few businesses in the area that provide cleaning services to complement our removals work. From end of tenancy cleans, carpet cleans and many more – our cleaning division will put the sparkle back into your home.
We have a range of different vans to suit every job. Every van will be driven by one of our fully licensed drivers who have both a clean licence and years of experience. The removal teams are made up of skilled individuals who have worked for many years in this industry.
Contact us
Call 07868 121096 for your furniture removals Bournemouth quotation.