Do you need furniture removed fast and with no hassle? Book your furniture removals Southampton now on 07868 121096. Revive Services works around the clock to ensure that your property is cleared of all furniture. We clear all types of properties from homes, offices, bungalows and many more.
Your number one Southampton furniture removals choice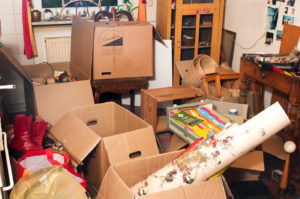 Removing every single piece of furniture from your home can be extremely laborious and very time-consuming. Taking that wardrobe out of the room, down the stairs, across the landing and into the van can take longer than you think. With the help of the skilled professionals at Revive Services, you will not have to lift a finger during your furniture removals Southampton project.
We specialise in business furniture removals in Southampton for small to large businesses. The size of the premises, furniture or building will not be an issue for our team. When you renovate your business, sticking with your old furniture will leave your building feeling incomplete and tired. Alternatively, if you need someone to clear everything due to an end of a tenancy – our team are here for you today.
As part of our Southampton furniture removals, we also clear furniture from domestic homes of all sizes including flats, bungalows, houses and more. With our help, you will no longer feel tied to the pieces of furniture in your home. Whether you are struggling to find time to move things or you have a disability, we will do our best to make your life that little bit easier.
Having your home or business made up of mismatching and old furniture won't help you go for that look you have always wanted. With our furniture removals Southampton onboard, you can really revamp the whole design of your property. By simply taking the furniture from your home, you will start to envision the possibilities that you may not have had before.
What we remove
We understand that you the customer will want to make sure that the furniture removals Southampton company you choose can actually remove what you have in your home or office. There is furniture that is too big or small for our team. We are experts at removing everything from filing cabinets to those pesky gigantic oak wardrobes. For your peace of mind, look at what we remove:
Beds
Filing cabinets
Cupboards and drawers
Wardrobes
Desks and chairs
White goods
Sofas
The ways in which our furniture removals in Southampton benefits you
The biggest benefit of using our furniture removals in Southampton team is that we will remove the furniture without causing any damage to your home. DIY removals often results in damaged stairways, and those dreaded black scrape marks on your walls. Avoid this by calling Revive Services now on 07868 121096.
Of course it goes without saying that a huge advantage of using our Southampton furniture removals company is that there will be no heavy lifting for you! Avoid back troubles and damage to your furniture with the aid of our expert team. They do all of the hard work, which is handy if you have other things to do or simply can't lift it.
For many of our customers, being equipped with our own vans and equipment makes their life easier. The whole process of going to get a van and being insured can be a nuisance. Not to mention, the discomfort of driving a rather large vehicle is off-putting for many people. We save you all of this bureaucratic trouble with a swift call to our furniture removals Southampton line on 07868 121096.
About our company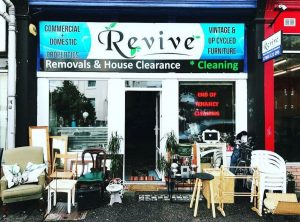 Our furniture removals Southampton company has been in the field for many years. We cover both the Dorset and Hampshire areas. Our hard work and attention to detail in our field has seen us go from strength-to-strength in a few years. We believe that our hard work has paid off as you the customer deserve nothing but the best.
In addition to our specialised equipment, we also possess a range of vans. What does this mean for you? Simply, the fact is that we can complete all jobs regardless of the size. As mentioned above, we can take furniture of all sizes and shapes. Our highly trained team know how to remove all furniture from the delicate to the hard-wearing.
After we have cleared your property of the designated furniture, you may start to notice the cracks around the edges and dirt in your carpets. Don't let this put you off as we have a complete service that can start as soon as you need it. Our company also specialises in different cleaning services ranging from end of tenancy cleans, carpet cleans and many more.
Contact us
Get in touch now on 07868 121096 for a personalised furniture removals Southampton quote.