Do you need your property cleared ASAP? Waste no further time and book your house clearance Hampshire slot today. At Revive Services, we offer the most complete service which is guaranteed to clear your property from top-to-bottom. We get rid of the waste so that you can focus on more important things. Find out more information by giving our friendly team a ring on 07868 121096.
The only Hampshire house clearance you need
At Revive Services, we offer the most complete house clearance Hampshire service in the county. You will find that we have something to suit every customer and every property. Keep reading to find out more.
Part or full house clearances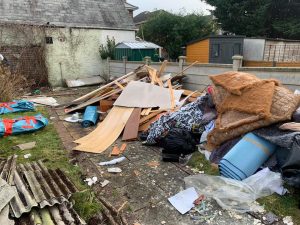 Clearing your property or home can be a difficult task. You may just feel absolutely overwhelmed with the work that needs to be done. Whether it is a complete house clearance in Hampshire or a partial clearance, we will help you in your time of need. Our team are very thorough and will make sure that every single item is taken away. Our attention to detail in clearances is second-to-none and our team will follow your instructions.
Auction sales clearance
Does your property have a collection of antiques?  If you answered yes then a simple house clearance Hampshire is not the right service. You will need our specialised auction sales clearance, which is designed to clear things and then put them up for auction. We save you the time and effort of arranging all the fine details.
Probate clearance
Do you need a Hampshire house clearance before probate? Revive Services are here for you and your needs today. We execute our clearances in line with the requirements and can provide inventories should this be needed. The team have worked with parties such as family members, solicitors and many more in the past.
Biohazard clearance
Do you suspect your property has biohazard materials? Get in touch with our house clearance in Hampshire team on 07868 121096. It is vital that you do not attempt to remove or dispose of these materials without a team of trained professionals.
Ways our house clearance in Hampshire help you
Quite often there is a huge misconception when it comes to Hampshire house clearance. It can appear deceptively
easy, as you may think a few helping hands and a van is all it takes. However, there is a lot more to be considered.
Furniture may seem easy to lift, but carrying it down the stairs or manoeuvring it through an awkward corridor is quite a difficult task for the novice.  Do you want to spend your weekends getting sweaty carrying furniture? We thought not so let our team do all the heavy work for you. We know how to lift and remove furniture both carefully and safely.
Clearing a property takes time, and will eat up your day if you are not careful. If you don't want to spend your day off finishing your house clearance Hampshire project, call us now on 07868 121096. We use our own fleet of vans, which are perfect for all jobs regardless of the size. All drivers are fully licensed and trained to drive vans.
Our company is extremely flexible when it comes to clearance times. Do you want us to clear during the week? That's not a problem; just make sure you give us a ring today. Alternatively, we work on the weekends, bank holidays and at other times to suit our customers. Be sure to book in advance to get your guaranteed slot.
What we clear
We clear just about everything that can come up in a house clearance Hampshire job. For chemicals and tyres, we will require prior notice just so that we can bring the right equipment. We have written a short list underneath:
Textiles such as clothing, shoes etc.
Cardboard boxes
All white goods
Paint tins
Tyres
Electronic goods such as computers
Garden and household waste
Don't see your waste listed? Get in touch with our team at Revive Services on 07868 121096 for a more detailed list.
Our company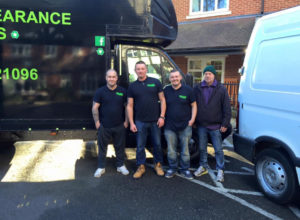 We formed our company to offer our customers the best house clearance Hampshire service in the region. You can relax knowing that trained and trustworthy professionals are at the helm. We hand pick each member of staff to ensure that they exceed our high standards of performance for every home and client.
Your property will be treated with the greatest of respect and care as we clear it from top-to-bottom. Our portfolio of customers is diverse and stretches from ordinary homeowners to estate agents and more.
Once we have cleared your home, we know that the process doesn't stop there. Maybe you will have to call in the cleaners particularly if your tenant hasn't been very clean. We save you the bother of using different companies, as we have a cleaning team that provide end of tenancy cleans and carpet cleaning to name a few!
Book today
Get your house clearance Hampshire booked now by dialling 07868 121096.