Do you own a property that needs to be cleared? Call us now on 07868 121096 for an effective house clearance Ringwood service. We offer one of the most comprehensive services in the country as well as great prices for our customers. Once the clearance has finished, our team also specialises in cleaning services that will add the sparkle back to your home.
The only Ringwood house clearance you need
We are proud to announce that we have one of the most diverse house clearance Ringwood services in the local area. No two properties or owners are the same, so why should your service be the same? At Revive Services, we tailor our work to you and your needs.
House clearances – full and part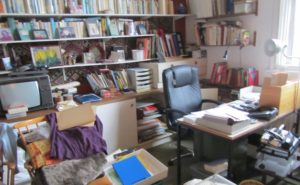 One of our most popular requests is for a house clearance in Ringwood. At Revive Services, we provide both full and part clearances for our customers.  When we clear properties, we remove and dispose of everything as per your instructions. You will find few companies pay attention to detail like we do. We consider jobs of all sizes, if you are not sure which service is right for you – do get in touch.
Biohazard clearance
We feel it is important to remind our Ringwood house clearance customers that biohazard material is extremely harmful.  Removing or storing this material carries extreme risks and fines if it is not done in correct manner. Our trained cleaning team will remove these materials from your property using the right equipment.
Auction sales clearance
Our team also provides auction sales clearance as part of our house clearance in Ringwood offerings. If you have inherited or have a property with a lot of antiques such as furniture or ornaments then a simple disposal will not be enough. We have the expertise to extract, remove and put items up for sale at auctions.
Probate clearance
We often get requests for probate clearances and we are proud to offer this in conjunction with our other services. Regardless of your role, our team will work with all parties to ensure a smooth and easy transition in what can be a difficult time. We can help liaise between different parties at an extra cost.
How we make your life easier
Quite often people think that doing a clearance is easy; all you have to do is hire a van and get some friends. This is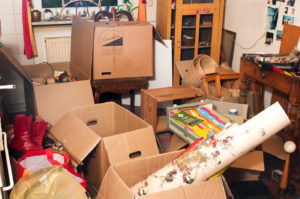 simply wrong, as you will need a full driver's license to drive the right sized van. Yes size matters and there is nothing worse than having to do multiple trips because you chose the wrong sized van.
Getting your friends and family involved in your Ringwood house clearance is great but can they really lift all that furniture? The answer is probably no, unlike our trained professionals who are able to carry furniture out of even the trickiest of spaces. This is vital if you wish to take any furniture to auction.
Many people use a house clearance Ringwood company simply due to the fact they have no time or energy to do the job. At Revive Services, we work at times to suit you and your property. If you need us to work on a bank holiday or during the weekends – this isn't a problem. Call us today on 07868 121096 to book your appointment.
Disposal services
We believe that disposal is equally as important in our line of work. We have the facilities to dispose of waste gathered from your house clearance in Ringwood such as:
All textiles
Toys
Electronics
Tyres
Waste of all kinds
White goods and more
About Revive Services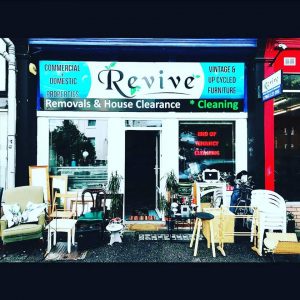 We have carefully chosen every member of our house clearance Ringwood team. All members of staff are trained removals professionals. You can be certain that we will clear your house in an efficient manner. Our team will show you and your property the courtesy it deserves. We believe that our customers deserve nothing but the highest service every time.
In addition, we have a fleet of vans which are driven by fully-licensed drivers. Our team are fully insured and know how to drive a variety of vans. You can relax knowing that your property will be in the capable hands of our hard workers.
Our house clearance Ringwood doesn't stop once we have pulled away with the items for disposal. From experience, we know that many landlords and agents have to call in the cleaners. For a faster and more efficient service, we offer a variety of cleaning services that will put the shine into your home. Ranging from carpet cleans, end of tenancy cleans to window cleaning – Revive Services offers an all-in-one solution.
Contact us
Get your exclusive house clearance Ringwood quote by calling us now on 07868 121096.