Do you need a house clearance Southampton that leaves no stone unturned? You answered yes of course which is why you are here! At Revive Services, we are the company that is dedicated to you and your needs. We work on jobs of all sizes, whether it is a full house clearance to a probate house clearance.
The best house clearance in Southampton services
Experience has shown us that no two house clearance Southampton jobs are the same. We have a variety of services to meet the needs of our customers and their properties.
General house clearance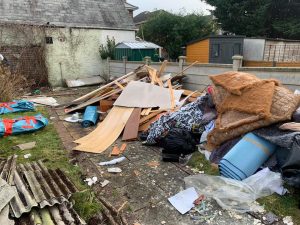 By far our most popular service, we have shown over the years that we are the first choice when it comes to Southampton house clearance businesses.  We adapt our services to match the requirements of every customer. Whether you need a partial clearance such as getting rid of everything in your loft to a full clearance, we will work hard to complete the job. There is no property too big or small for our team. The same also applies for the level of belongings or rubbish inside.
Probate house clearance
Our probate house clearance is known for being effective and quick. We help our customers in what can be a trying time for all parties. Whether you are a family member, a solicitor or even an executor of an estate, our team will always endeavour to make this a smooth process free of any hassles.
Auction sales clearance
Should your property have antiques, a simple house clearance Southampton clearance will not be the right course of action. Our auction sales clearance is a specialised service that is designed to clear a property of all contents while putting up items for sale through an auction.
Biohazard clearance and cleaning
Materials that are marked as biohazards must only be cleared by trained professionals. Failing to utilise the service of a biohazard clearance and cleaning company carries many risks and fines. Avoid all of this with a quick call to our house clearance in Southampton company on 07868 121096.
Benefits of using a professional Southampton house clearance team
We believe that it is important that our customers understand and know the full range of advantages of using our house clearance Southampton company over DIY clearances.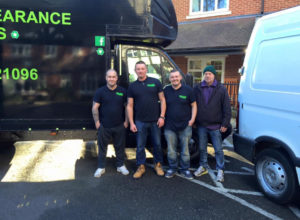 Time and space is a big benefit of using Revive Services. If you are hard-pressed for time, you don't want to be using up your valuable holiday to clear your property. On the same note, finding the time to hire a van that is big enough can be an administrative nightmare. You may not be able to load junk into your car. With our fully-licensed drivers driving a large fleet of vans, you won't have any stress with your Southampton house clearance.
Lifting heavy pieces of furniture is not everybody's idea of fun and it's not the best way to spend your Saturday afternoon. We have a strong team who are well-versed in the house clearance Southampton industry. This experience often proves vital in homes with narrow doorways and tricky corners.
Time can be extremely importantly if you don't have lots of it. We offer our customers complete flexibility with their house clearance in Southampton. If you need us to come in and clear on a weekday, weekend, or even on a bank holiday – this will not be a problem. Be sure to book ahead as we do get our appointments filled up quickly.
Disposal services
Knowing that your house clearance Southampton choice can clear the rubbish from your property is a decisive factor for many customers. At Revive Services, we have the vehicles and know-how needed to get rid of unwanted items such as:
Clothes and shoes
Boxes
Fridges, freezers and other white goods
Paint and DIY equipment
Computers and other electronics
Garden and household waste
Our company background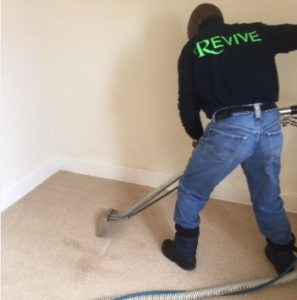 We have worked with many homeowners, landlords, estate agents and property portfolio managers over the years. Our dedication to our work has seen our company achieve success through word-of-mouth channels. Yet we want to develop our company further, by selecting Revive you can be certain that we will complete the job to the highest possible standards.
All members of staff are chosen to ensure that they fit in with our company's ethos. Your property deserves nothing but the best. In addition, we use the best equipment when and where needed. Revive staff have access to a fleet of vans to ensure that each job is completed on time and all rubbish is removed.
Once the house clearance Southampton project has finished, you may find you will have to clean the property from top-to-bottom. In our experience, we have found that cleaning is a must after a property clearance. We can help you with this as we also specialise in cleaning such as end of tenancy cleans, carpet cleans and more. There are discounts for our customers – call us to find out more details.
Contact us
Call 07868 121096 for the best house clearance Southampton has to offer. It'll be a decision that you won't regret.