Are you looking for a house clearance Dorset company that you can trust? Look no further than Revive Services today for an unbeatable service. We possess the manpower and equipment to completely clear all properties throughout the county of Dorset. Book your clearance now on 07868 121096.
The best house clearance in Dorset service
As one of the leading house clearance Dorset providers, we offer one of the most diverse array of services in the county. Keep reading to see how we can help you and your property today:
Part or full house clearance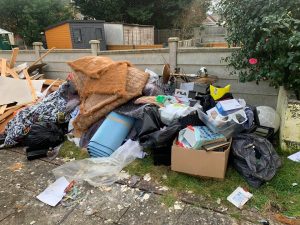 Do you need a full house clearance? Look no further than Revive Services for help in clearing your property. By choosing our company, you can be certain that we will make your life easier as we will take charge of the clearance. Property size or a high level of junk is not an issue for our team. Alternatively, if you only want a partial house clearance in Dorset, which could include the clearance of several rooms or the attic, we are able to facilitate this request.
Hoarder clearance
Hoarding is the accumulation of objects which can take on epic proportions if untreated. Our team supply a specialist hoarder clearance for estate agents, landlords and private customers. Similar to our Dorset house clearance, we remove and dispose of all items in the designated areas. Find out more information by calling us now on 07868 121096.
Auction sales clearance
In addition to our general house clearance Dorset work, we have found there is an increasing demand for auction sales clearance. This is extremely popular amongst our clients who have bought or inherited older properties. The team are trained to remove all items in a careful manner to preserve them for future sales.
Biohazard clearance and clean
Avoid dealing with any suspected biohazard materials and call our team of experts today. We have the tools and experience to safely remove all dangerous or contaminated materials. Don't put yourself or the lives of others at risk – call us now on 07868 121096 for peace of mind when it comes to a house clearance in Dorset.
Probate clearance
Do you need an outside party to empty a property? Whether you are a solicitor, an executor of an estate to a family member, our company will make sure that it is cleared and itemised in the desired manner.  With our probate clearance team on board, you can be certain that we will complete the job properly.
Benefits of our Dorset house clearance
Knowing when to choose a house clearance Dorset business like Revive and doing it yourself can be a decision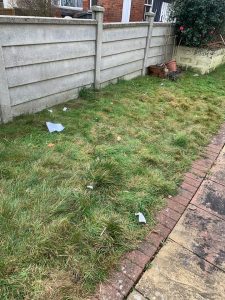 that isn't easy to weigh up. To help you make an informed decision, we have written up the benefit of choosing Revive Services.
The first benefit of choosing Revive Services is that we work with you and your schedule. If you need us to organise a house clearance Dorset on the weekend or even during a public holiday, this won't be a problem. We have the facilities to work around-the-clock to make our customers happy.
One of the biggest benefits of our house clearance Dorset workforce is that you don't do the hard work. The hard manual labour involved in clearances is tough and needs the expertise of professional removals staff like us at Revive. Working out how to get that antique chest of drawers through a narrow corridor requires patience, steady hands and clever angles.
Another benefit is that you won't have repeated trips to the dump or risk ruining your vehicle during the Dorset house clearance. We use our own vans during every job, which are perfect for all types of furniture, waste and more gathered from our jobs. Our drivers are fully-licensed and insured to drive vans of all sizes. Great news if you are unable to drive or don't want to go to the hassle of hiring a van.
What we can dispose of for you
Whatever the clearance type or size, there is always a variety of waste that needs to be disposed of which can be costly and difficult for novices.  Failing to do so will incur penalty charges and possible legal action if you do not ensure the aforementioned waste is put through the right channels. We take care of the following for our customers:
Bricks
Electrical goods
Garden waste
Household waste
Paint tins
White goods
Wood and more
A little bit about Revive
Before hiring a house clearance Dorset company, there is no doubt that you will want to know more about your preferred choice. Revive Services have been supplying property owners, private individuals and estate agents to name a few with the best services across the whole county for years.
Using the best equipment when necessary has helped our company progress to the level we are at. All members of staff are hand-picked not just for their skill set but also for their personality and dedication in working to give you nothing short of 100% every time.
Generally properties that have been cleared often need a good cleaning. To save you the time and effort of finding a cleaning company, we offer a huge selection of cleaning services such as deep cleaning and carpet cleaning to name a few. You can be certain that we will put the sparkle back into your property.
We believe it is important to help and give back in society, which is why we are proud to offer discounts. Find out how you can apply for our exclusive discounts by clicking here for a full list.
Contact us
Get in touch with Revive Services today by dialling 07868 121096 for the only house clearance Dorset service you will need.