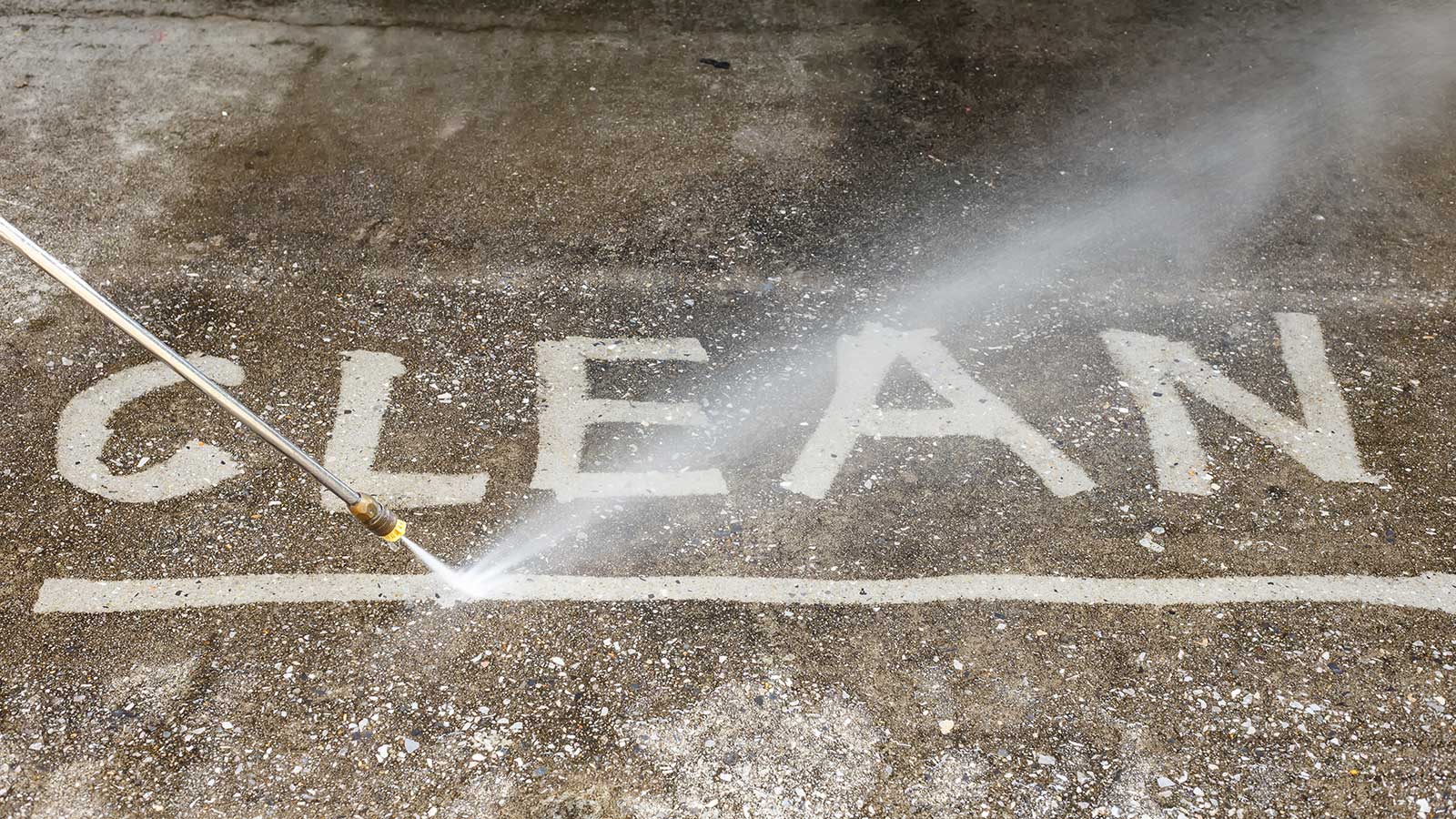 Jet Washing
For a clean like no other, jet washing is the way forward and can be used to clean your patios, driveways and even smoking areas in your premises. We have powerful jet washing systems and an experienced team who will make sure that your property's surfaces are deep cleaned to the highest standards.
We have a high power washing system that will remove stains, moss, weeds, lichen and more! Whether your patio has been neglected over the years or your driveway needs its annual clean, our machines will bring new life to your surface.
Jet washing is also ideal for removing algae and deposits of dirt which will be dangerous if left untreated.
This is one of the fastest yet safest methods of cleaning. There are no chemicals involved which makes it safe for plants and wildlife. Our weapon of choice is the 4,000 PSI jet washing machine –  one of the best on the market.
We are commonly asked to clean the following for our customers:
Driveways and Patios
Decking
Walls
Smoking areas
About Revive
We have over 10 years of experience in jet washing and are the first choice for home and business owners. All members of staff will wear Revive uniforms and ID badges when working on your site. You can expect our team will work hard to ensure your surface is spotless. We are fully insured – call us now on 07868 121096.
Brickwork, walls and cladding
Car parks
Car showrooms
Decking
Driveways
Garage Forecourts
Patios
Retail Park
School playgrounds
Smoking areas
Supermarket Paving
Have somewhere you need us to clean that isn't listed? Call Revive today on 07868 121096.
Giving back to our local community is very important to us at Revive. We help people less fortunate by giving them great opportunities to get back into work. There is a great range of discounts for the following:
Armed forces
Benefits (assessed case-by-case)
Emergency services personnel
OAP's
Veterans
We offer contractual discounts, please call 07868 121096 for more information.
We offer affordable prices and a reliable service that you can trust. Call us now on 07868 121096 for your quote.