Does your property need clearing? Then you have landed on the right page as at Revive Services, we are number one when it comes to house clearance Poole services. We clear all types of properties without any fuss at a time that suits you best. Don't settle for less, dial 07868 121096 for your personalised quotation today.
The definitive Poole house clearance range
When selecting a house clearance Poole team, you will need to ensure that your needs are being met. We invite you to read this article to discover how Revive can revolutionise the clearance process on your behalf.
Auction sales clearance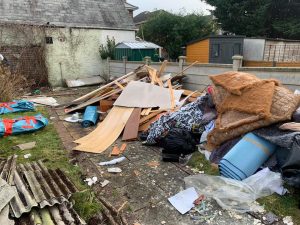 Do you have items that can go on sale at the auction? Choose our auction sales clearance today for a specialised clearance service that is tailored to you and your needs. We are experts in identifying items that will sell at the auction as well as knowing how to prepare and remove them in the right manner.
Full house clearance and part clearances
With our help, you can have your property completely cleared within a few hours (dependent on the size of the clearance). No two homes in your town are the same, which is why we provide a bespoke house clearance Poole service to match the needs of our customers. We clear houses, bungalows and flats regardless of the size or the level of clearance.  As well as this, we supply part house clearances if you only want a few rooms cleared at any given time.
Probate clearance
Unfortunately, we do receive house clearance in Poole requests due to bereavement. We understand that this may be a trying time for all parties involved. It can be hard to think about getting rid of your loved one's belongings when you are grieving. In fact, it could be the last thing on your mind. Our team will sensitively remove all belongings in accordance to your probate clearance wishes.
Biohazard cleaning and clearance
If you are unaware, hazardous materials can be extremely dangerous to human lives, animals and the environment. It is not a simple case of dumping them in a bin or at the dump. You will need to call the professionals like the team at Revive Services. We have the specialist biohazard cleaning and clearance equipment essential to complete this job.
Hoarder clearance
Whether it is you, a family member or a tenant, hoarding can be very destructive. Knowing where to start can be difficult if it your property (or your belongings) which is why an outside house clearance in Poole can help. We use our experience and knowledge to ensure that the job is completed in a sensitive manner.
Advantages of using our house clearance in Poole team
If you are still unsure whether to use our Poole house clearance team, we have written up ways in which we can make your life easier from a quick and easy phone call. Just be sure to keep on reading below.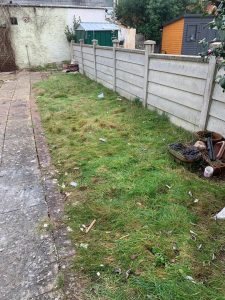 For many of our customers, especially the older ones, we are able to do the jobs they cannot do. This can be anything from lifting heavy furniture down long flights of stairs to ensuring every nook and cranny has been cleared.  We have a fantastic team that are well-versed in clearances – doing the jobs you don't want to do.
Getting around to doing your own Poole house clearance can be a mission if you are extremely busy with work and life. Finding the time to do all of the relevant research and hire the van along can be very difficult. Then you will have to find some friends or family to help you out (some of who may not turn up!).  By selecting Revive, you can be certain that we will arrive at the specified time and date.
If you're intending on doing the house clearance Poole using your own vehicle, this can end up ruining your pride and joy. Should you go down the route of hiring a van, you will need the right licence and the right-sized vehicle, and then you will have to be properly insured. This administrative nightmare can disappear in a flash – call us now on 07868 121096.
What we take away
At Revive Services, we can facilitate the removal and disposal of a huge variety of waste such as:
Rubble and bricks
White goods including fridges
All electronic items
Clothes
Household waste
If you have waste in your property that hasn't been discussed in this article, do get in touch with our team for more details.
What you need to know about Revive
All house clearance Poole projects are completed at a time to suit you. Whether you need it done mid-week,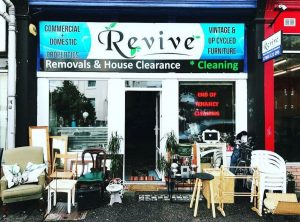 during a bank holiday or on the weekend – we are here for you. We have helped a wealth of customers ranging from private individuals to estate agents in the town. You can relax knowing that we will help you from start to finish.
We have our own fleet of specialised vans that are suitable for ensuring your waste or furniture is quickly transported away from your property.  In addition, we feel it is important to mention that our team are expert removals staff with plenty of experience. This is important for you as you can be certain they will work efficiently and effectively whilst at your property.
Often we find that after our house clearance Poole job has finished and we have transported all items away that the properties are in need of a good clean. Before dialling a cleaner ahead of schedule, we offer an all-in-one service that will spruce up your property. Our company specialises in carpet cleaning, deep cleans and end-of-tenancy cleans to name a few.
There are a range of discounts for our customers when they use our services, go here to see if you are eligible.
Book yours today
Don't miss out on your slot – call our team now on 07868 121096 for more information on our house clearance Poole service.